A different way to spend a sunny day in Tuscany visiting Montepulciano, Monticchiello, Pienza and Vitaleta
The chapel of the Madonna di Vitaleta is a sacred building located in the rural town of Vitaleta, in the municipality of San Quirico d'Orcia, in the province of Siena. The church, privately owned, is included in the territory of the Archdiocese of Siena-Colle di Val d'Elsa-Montalcino.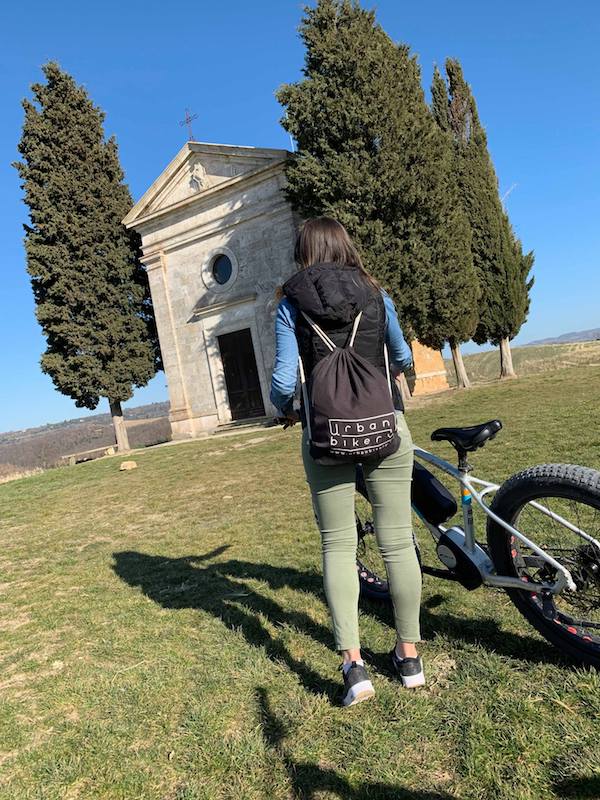 HISTORY
The church, probably of late-Renaissance origin, is mentioned for the first time in a document dated 1590.
The religious building was later redesigned both externally and internally by the architect Giuseppe Partini in 1884, inspired by sixteenth-century models.
From it comes the statue of the Madonna attributed to Andrea della Robbia, from 1870 onwards preserved inside the church of Madonna di Vitaleta in the historic center of San Quirico d'Orcia, which is said to have been bought in a shop in Florence in 1553.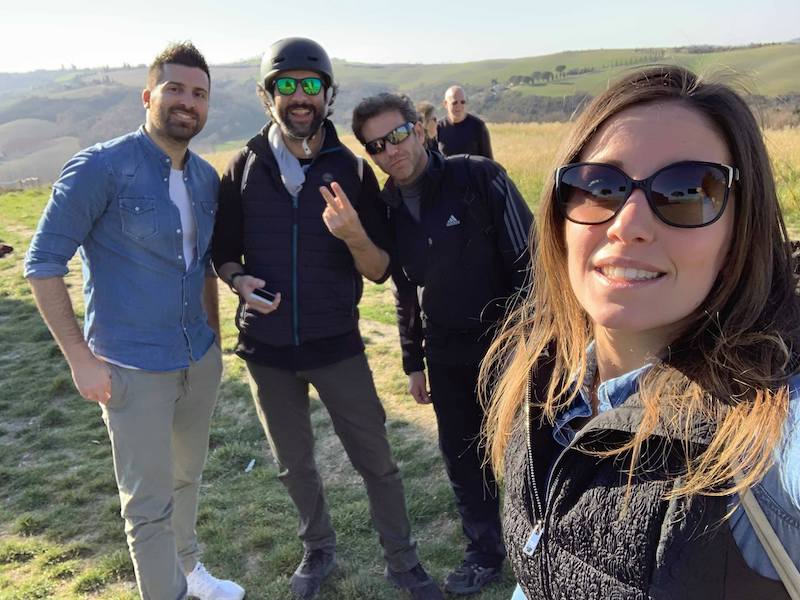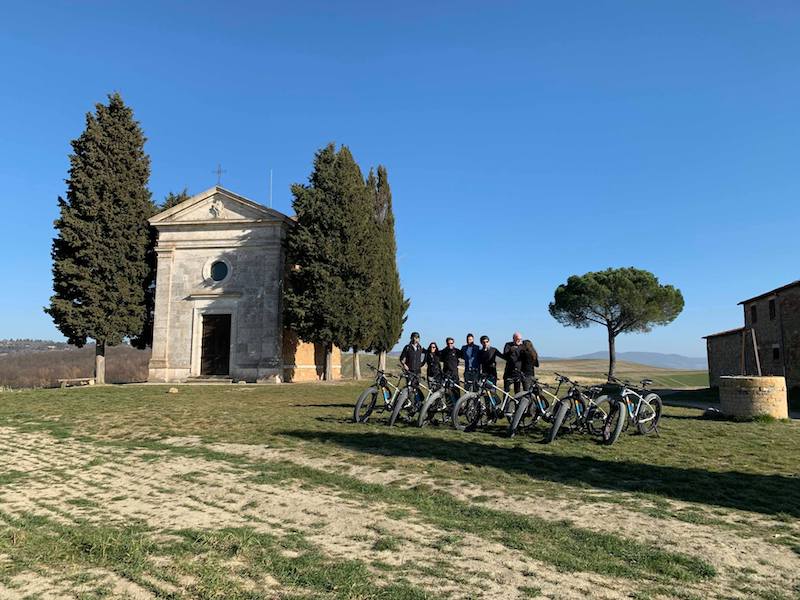 DESCRIPTION
The chapel of the Madonna di Vitaleta is located on a dirt road that leads from Pienza to San Quirico d'Orcia and is protected by UNESCO.
The religious building has a single hall, with the main façade covered in Rapolano stone which is characterized by a small rose that opens above the architraved portal; sideways, the same façade is delimited by pilasters, one on the right and the other on the left, on which the summit pediment rests, in whose tympanum there is a noble coat of arms.
The side facades are covered in stone, as well as the back of the religious building at the top of which rises a bell gable with two adjacent round-shaped bell cells.
HOW TO RENT
The simplest way to rent our e-bikes is to fill in the contact form here. Or you can send an email to booking@urbanbikery.it or a whatsapp message to +393775453297. Before renting, it's possible to have a free try so as to feel confident on an e-bike.