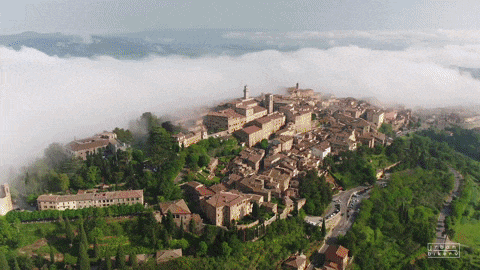 Urban Bikery proposes visiting all of the locations used for important television series and iconic films, by e-bike.

From 'Gladiator' to 'The English Patient', the experience provides a sustainable immersion between nature and cinema, riding through the most beautiful views of Montepulciano and the Val d'Orcia using your smartphone and the GPS routes on our App.
DURATION
You can start whenever you like, all day long from 9.30 to 19:00. We have tours of different lengths
You will start from Urban Bikery showroom.
You will test the ebikes in the main square Piazza Grande and you will receive a full equipment.
By using an easy App you will decide your favorite route discovering Val d'Orcia Area, with Monticchiello and Pienza the main points of interest.
80% of our tours are in secondary and gravel roads, no more than 30km long.
During the day you will enjoy a light lunch or a tasting break or in Monticchiello at La Guardiola or in Pienza at Idyllium, in amazing location with the best welcoming
We will be at your disposal for any needs by 2 vans.
We want that your day will be full of freedom: the timetable is flexible. you can start whenever you like, all day long from 9.30 to 19:00.
1 light lunch or tasting of typical products along the way
-5€
DISCOUNTS IF YOU TELL YOUR STORIES/POST YOUR DAY ON THE TAGGED E-BIKE #URBANBIKERY
 
GUIDE
150€ (+25€ FOR THE 5TH PERSON ONWARDS)
DELIVERY
50€ – WE CARRY THE E-BIKES DIRECTLY TO YOUR RESPECTIVE FACILITY
It's the right choice for those who want to live out the symbolic areas of tuscany. Unesco's patrimony, stopping town by town in the countryside to taste a good ice cream, or to do some shopping in local places.
Ideal for:
– cinema enthusiasts who want life to imitate art, for example, taking a selfie as Russel Crowe in 'The Gladiator'
– those who want to visit the Val d'Orcia and its pearls, Monticchiello and Pienza
OTHER EXPERIENCES FOR YOU!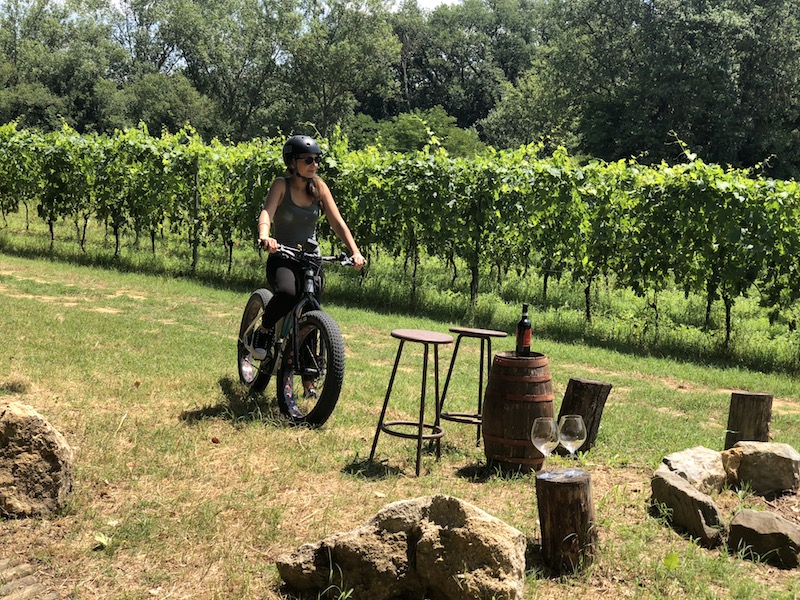 Discover the most authentic and local wineries in Montepulciano and taste their wines.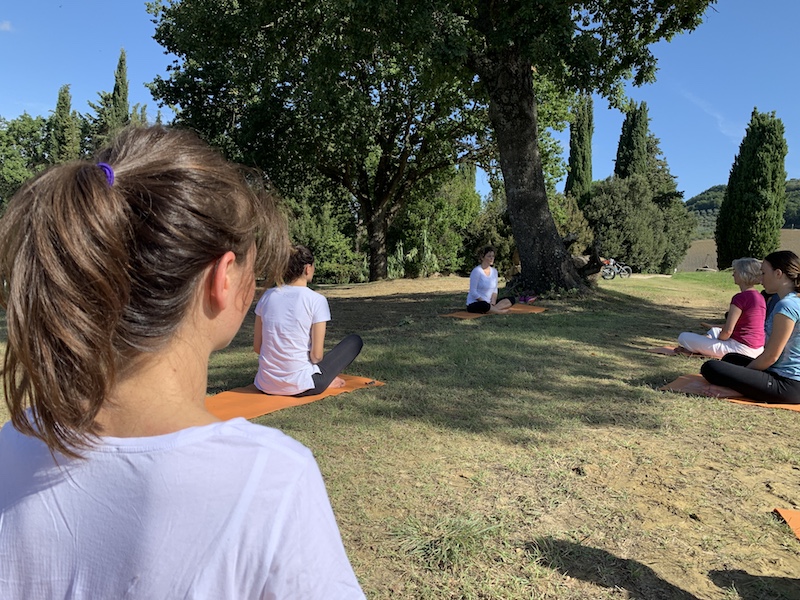 Take your time and start the day with a yoga session in the most beautiful vineyards of Montepulciano.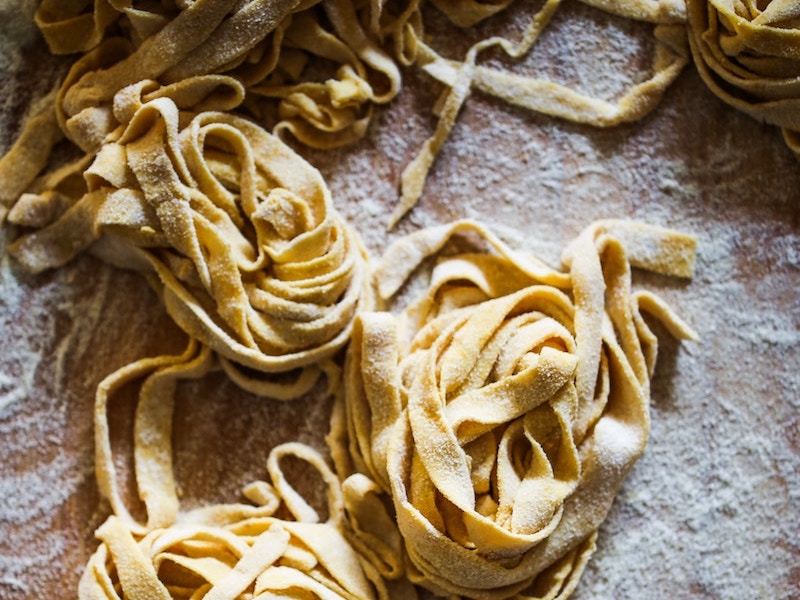 PASTA CLASS EBIKE EXPERIENCE
Learn the art of making hand made pasta with local ingredients and visit the local producers in the area with e-bikes.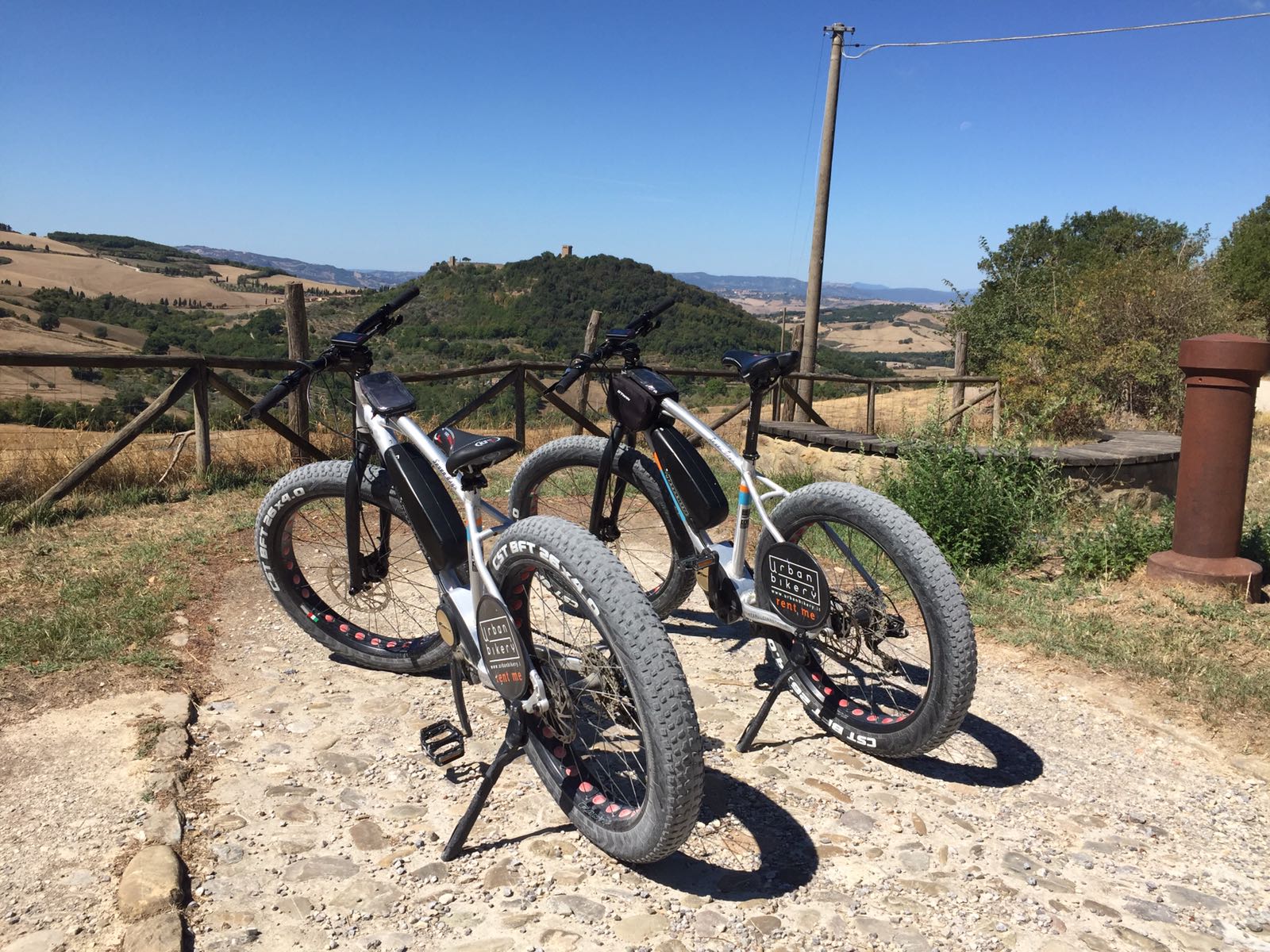 Only ebike and GPS App to follow the route and discover unique wineries and Val d'Orcia area with Monticchiello and Pienza. 100% freedom.