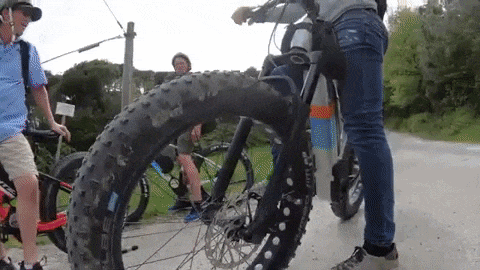 WINE TOUR EBIKE EXPERIENCE
We have a passion for red wine, and we know the best wine cellars and vineyards in the region, so we want create an innovative wine tour experience for you that is 100% sustainable.
We think that Montepulciano and the Val d'Orcia are both perfect areas to be discovered by e-bike, not by car, and that the best place to taste Nobile Wine is right where it is being produced !

With this experience you will be free to discover winery after winery using a GPS App in your smartphone. 
Our partner: Canneto, Salcheto, Croce di Febo, Metinella, Boscarelli, Molinaccio.
DURATION
You can start whenever you like, all day long from 9.30 to 19:00. We have tours of different lengths
You will start from Urban Bikery showroom.
You will test the ebikes in the main square Piazza Grande and you will receive a full equipment.
By using an easy App you will decide your favourite route discovering winery by winery as Boscarelli, Canneto, Croce di Febo, Metinella, Molinaccio, Salcheto.
80% of our tours are in secondary and gravel roads, no more than 22km long.
During the day you will live 2 wine tasting in amazing location with the best welcoming
We will be at your disposal for any needs by 2 vans.
We want that your day will be full of freedom: the timetable is flexible. you can start whenever you like, all day long from 9.30 to 19:00.
2 wine tasting in 2 wineries
-5€
DISCOUNTS IF YOU TELL YOUR STORIES/POST YOUR DAY ON THE TAGGED E-BIKE #URBANBIKERY
 
GUIDE
150€ (+25€ FOR THE 5TH PERSON ONWARDS)
DELIVERY
50€ – WE CARRY THE E-BIKES DIRECTLY TO YOUR RESPECTIVE FACILITY
The Wine Tour Ebike Experience is a perfect pursuit for "Wine Lovers" who want to enjoy a day out winery by winery in a sustainable way to discover:
– excellent wines
– amazing locations
– local producers
It is the perfect choice for people who want to live out one of the true riches of Montepulciano, the wine, in a non conventional and commercial way.
OTHER EXPERIENCES FOR YOU!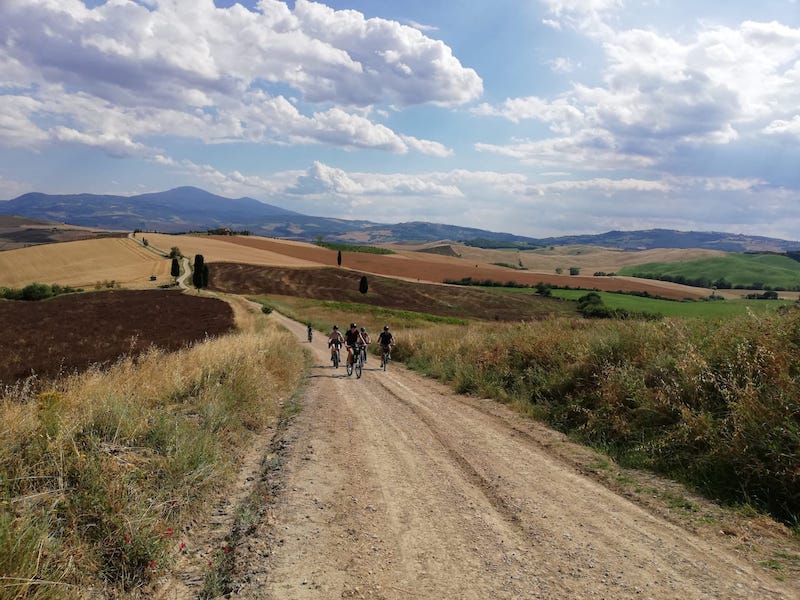 Visit the locations in the Val d'Orcia where famous films were made ~ 'Gladiator', 'The English Patient', 'Under a Tuscan Sun', 'New Moon', 'I Medici'…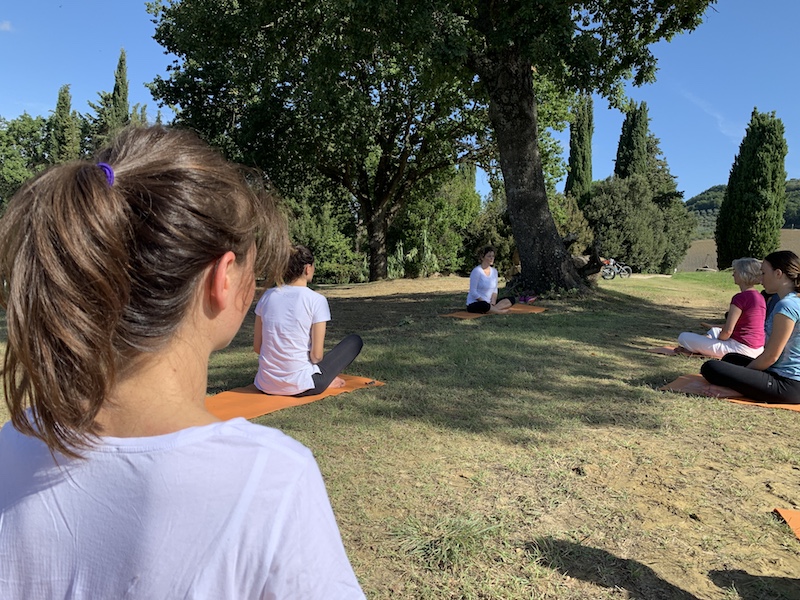 Take your time and start the day with a yoga session in the most beautiful vineyards of Montepulciano.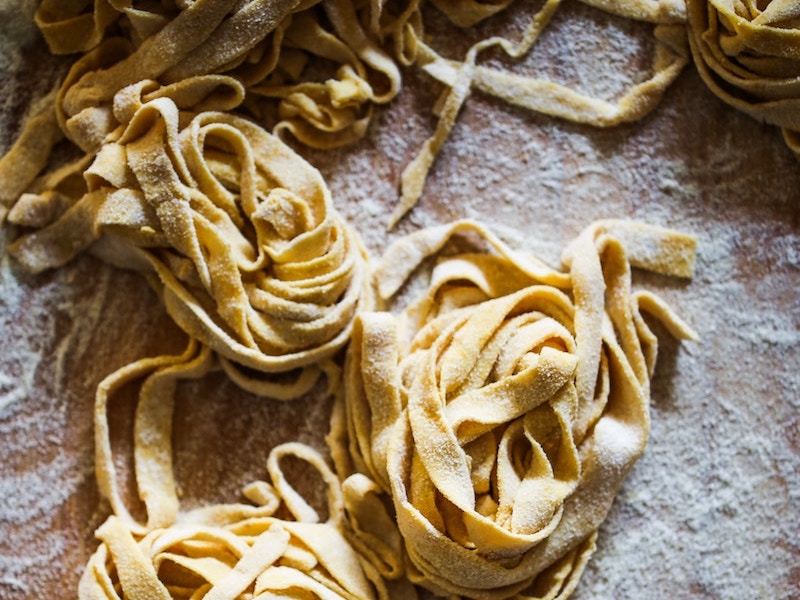 PASTA CLASS EBIKE EXPERIENCE
Learn the art of making hand made pasta with local ingredients and visit the local producers in the area with e-bikes.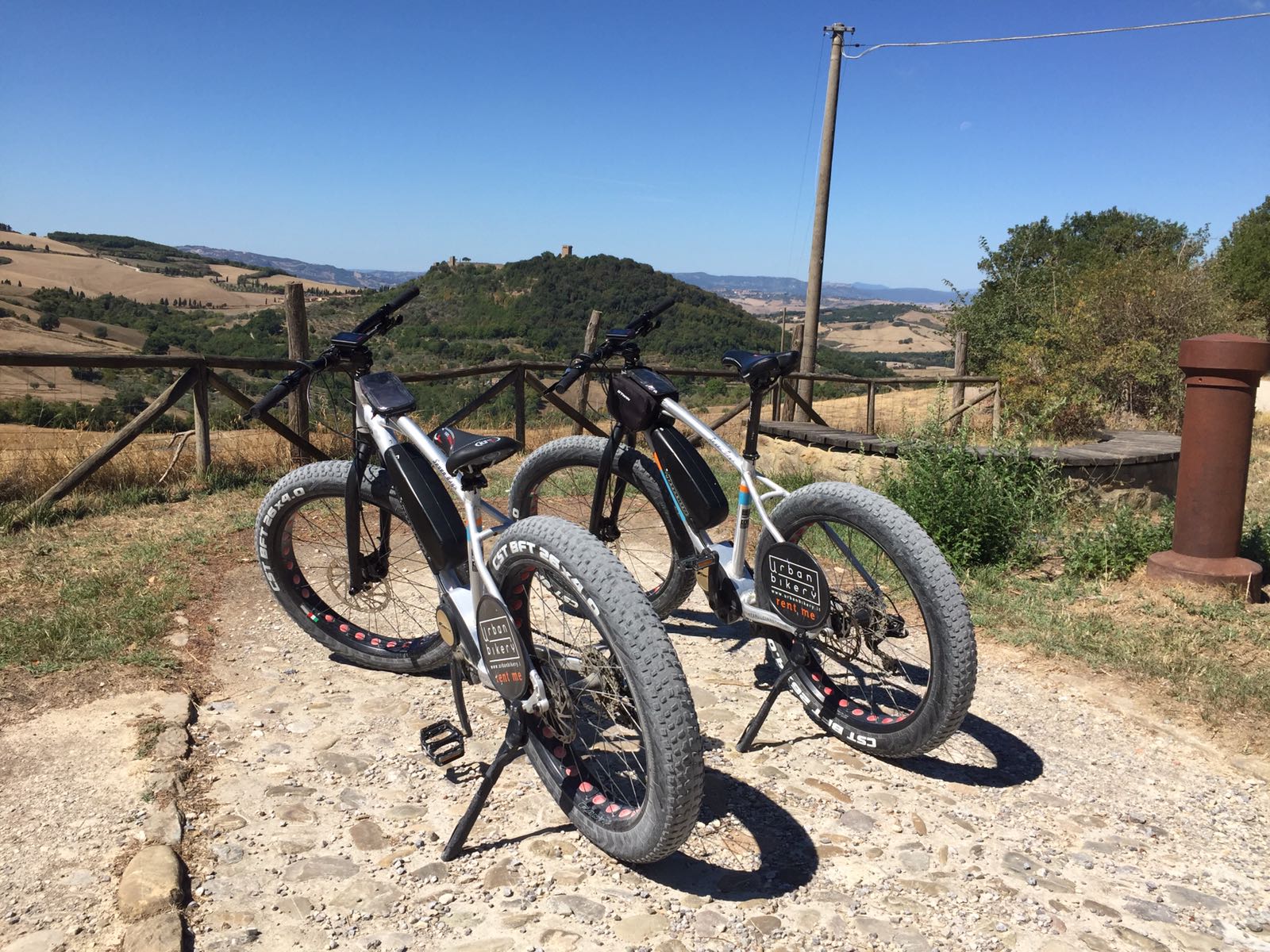 Only ebike and GPS App to follow the route and discover unique wineries and Val d'Orcia area with Monticchiello and Pienza. 100% freedom.